2022 Iran Protests
On September 16, 2022, protests began in Iran in response to the killing of Jina Mahsa Amini. Over time, they evolved into nationwide protests against the Islamic Republic of Iran's regime and governance. Slice and dice the data on arrested protesters to learn more about the government's crackdown on these protests.

What are the 2022 Iran Protests?
In September 2022, Jina Mahsa Amini, an Iranian Kurdish woman, was arrested by Iran's morality police for her alleged noncompliance with the country's Islamic dress code. Soon after, she died in police custody. Her father stated that she suffered bruises to her body, but the Iranian coroner claimed that she died from "pre-existing medical conditions." Many Iranians rejected this official explanation and began peaceful protests across the country. Thousands of protesters of all ages, genders, and ethnicities have called on the Iranian government to end the morality police and to give greater freedoms to its citizens. Over the last few months, the protests have evolved, with protesters voicing additional grievances against the Islamic Republic of Iran and its governance. These grievances have ranged from economic, political, and social, to calling for an end to the regime.
Iran's crackdown on protests contravenes international law
Contrary to Iran's obligations under the International Covenant on Civil and Political Rights (ICCPR), Iranian authorities have cracked down on protesters using violent and lethal methods. Articles 21 and 22 of the ICCPR enshrine the right of peaceful assembly and association. Free assembly includes the right to hold meetings, sit-ins, strikes, rallies, events or protests, both offline and online. Free association involves the right of individuals to interact and organize among themselves to collectively express, promote, pursue, and defend common interests. Yet, in response to the peaceful protests, Iranian authorities have reportedly engaged in arbitrary arrests and detentions, gender-based and sexual violence, excessive use of force, torture, and enforced disappearances.
UN human rights experts have condemned the killings and the crackdown by security forces in Iran, including reports of "deliberate and unlawful use by the Iranian security forces of live ammunition, metal pellets and buckshot against peaceful unarmed protesters in breach of the principles of legality, precaution, necessity, non-discrimination and proportionality, applicable to the use of force." In addition to the violent repression of protests, authorities disrupted Internet communications, preventing access to information, including about alleged human rights abuses against protesters. There have also been reports of acts of intimidation and harassment against protesters' families, including unlawful interrogations.
Limited access to data
The protests started on September 16, 2022, and are still ongoing as of February 2023. However, the scope of verified data related to the protests is limited. Iran Prison Atlas (IPA) has only collected and verified information on the arrests of protesters from September 16 to December 31, 2022. IPA has collected information on protesters arrested by Iranian authorities using its methodology and verification protocols, which include both open and closed sources. Despite IPA's endeavors to gather information on as many cases as possible, the figures in the data visualization represent the minimum number of individuals arrested during this period. The actual number of arrests is likely much higher.
How to engage with the data
The data visualizations on this website are fully interactive. For the most part, you can hover over or click on individual charts to see additional data, details or explanations. You can also use the filter feature in the top right corner to view the charts through different lenses. Moreover, under each chart, there are tips and hints to help you navigate it. Look for a red megaphone icon.
To create a filter, click on the pertinent value within each category. To select multiple values, hold the Control key or the Command key on your keyboard and click on the values of interest. It is possible to combine values from different categories. However, some combinations may be invalid; in that case, the charts will show no values. Finally, some charts are unaffected by filters—for example, the trend chart will always show all years, and gender ratios will be displayed even when filtering by male or female.
To remove a filter, click on the selection again. To clear all filters and return to the original visualization, refresh the page using the refresh button in your browser or the F5 key on your keyboard.
Our Data Partner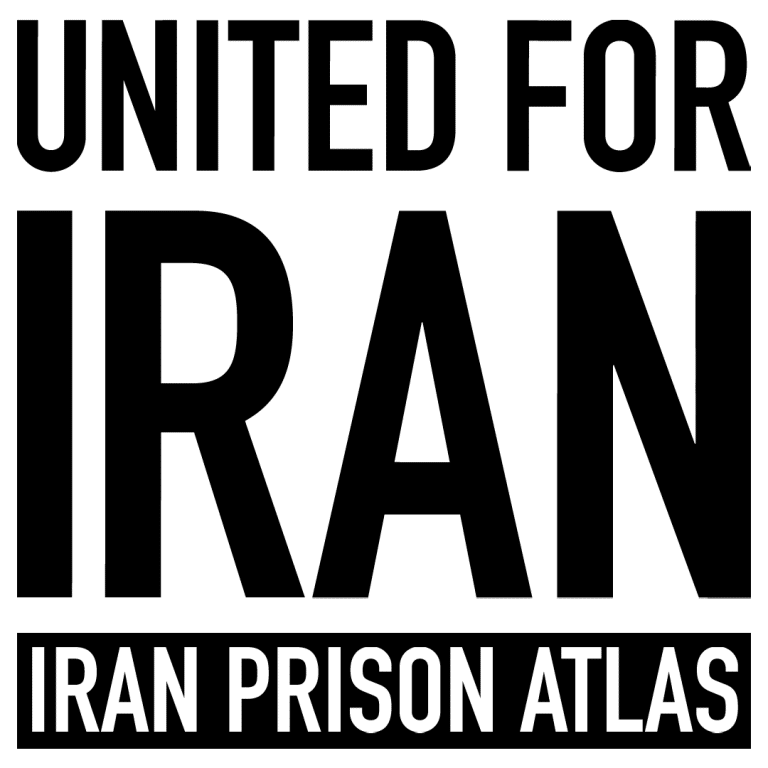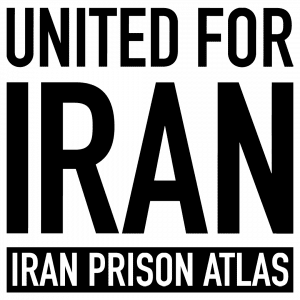 Iran Prison Atlas (IPA) is a comprehensive database of political prisoners in Iran, created and administered by United for Iran. IPA collects, verifies, and publishes cases of political prisoners, including information on prisons and prison conditions, as well as the judges and courts that sentence the prisoners. For more information on arbitrary detentions and individual cases that are represented in these visualizations, you can explore the IPA database.