Death Penalty
Iran has the second highest  number of state-sanctioned executions in the world. Though the volume of executions has decreased since 2017, Iran's annual number of executions is back on the rise. Slice and dice the data to understand everything you can about the death penalty in Iran.

The death penalty under international law
Iran ratified the International Covenant on Civil and Political Rights (ICCPR) in 1975. Although Article 6 of the ICCPR permits the death penalty, it's only allowed "for the most serious crimes." Moreover, any use of the death penalty must honor other rights under the ICCPR and be based on a final judgment rendered by a competent court. Article 14 of the ICCPR specifies that a competent court must conduct fair trials with due process. This means that an accused must be tried by an independent and impartial tribunal, must have access to a lawyer, and must not be compelled to testify against themself or to confess guilt.
Iran's use of death penalty contravenes international law
Contrary to Iran's obligations under the ICCPR, the majority of executions in the country are carried out against people who have been convicted of nonviolent, drug-related offenses. These are not considered "the most serious crimes." There are also documented cases where the death penalty was imposed against individuals for sodomy, for consuming alcohol, for insulting Iran's Supreme Leader, for publishing news, and for murder as self-defence against an aggressor. Iran also regularly executes individuals on political grounds, which is contrary to Article 19 of the ICCPR.
Moreover, many of the trials in Iran that lead to death sentences do not meet international standards on fairness and due process. For example, the use of torture to force confessions is a widespread practice in Iran. Political prisoners, including those on death row, are rarely given access to a lawyer of their choice. In some cases, a death sentence was imposed after a trial that did not last longer than a few minutes. These practices raise serious concerns about the impartiality of the judicial system and the competence of Iranian courts.
Lack of accurate data
Due to a lack of transparency, accurate records of the number of adults and children executed in Iran are unavailable. The Iranian government does not announce all executions, and in some cases executions are conducted in secret, making it very difficult for human rights monitors to obtain full and accurate data. Government and official figures are often considerably lower than those recorded elsewhere due to political sensitivities. In the present visualization, we have distinguished between official numbers and unofficial numbers of executions. To obtain "unofficial" numbers, we collaborated with Iran Human Rights (IHR), an NGO that monitors Iran's use of the death penalty to fill the gaps in publicly-available information. Through independent research, witness testimony, and multiple verification protocols, they are able to register and report on "unofficial" executions. Nevertheless, unofficial numbers reported by IHR represent only the minimum number of executions in any given year, and the actual number is likely much higher.
How to engage with the data
The data visualizations on this website are fully interactive. For the most part, you can hover over or click on individual charts to see additional data, details or explanations. You can also use the filter feature in the top right corner to view the charts through different lenses. Moreover, under each chart, there are tips and hints to help you navigate it. Look for a red megaphone icon.To create a filter, click on the pertinent value within each category. To select multiple values, hold the Control key or the Command key on your keyboard and click on the values of interest. It is possible to combine values from different categories. However, some combinations may be invalid; in that case, the charts will show no values. Finally, some charts are unaffected by filters—for example, the trend chart will always show all years, and gender ratios will be displayed even when filtering by male or female.To remove a filter, click on your selection again. To clear all filters and return to the original visualization, refresh the page using the refresh button in your browser or the F5 key on your keyboard.
Our Data Partner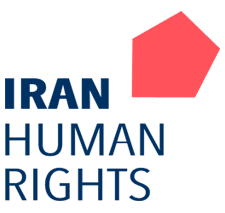 Iran Human Rights is a non-profit, human rights organization. Its aim is to create an abolitionist movement in Iran by increasing awareness about the death penalty. They publish annual reports, in collaboration with Ensemble Contre la Peine de Mort (ECPM), which provide narrative analyses of the death penalty trends in the Islamic Republic of Iran, including Iran's legislative framework and procedures. To read their latest annual report and learn more about the death penalty in Iran, please visit IHR's website.