Torture
Torture is absolutely prohibited everywhere in the world, yet Iran uses torture regularly to create a culture of fear and to suppress dissent. Hundreds of political prisoners are subjected to torture and ill-treatment every year. Slice and dice the data to understand how torture and inhuman treatment are used against political prisoners in Iran.

Torture and ill-treatment under international law
Torture is defined as any act committed by a public official that inflicts severe mental or physical pain or suffering on a person for a specific purpose. The specific purpose can be to extract a confession for a crime, to obtain information, or to intimidate, coerce, or punish an individual. The term ill-treatment is used to describe conduct that is similar to torture, but where there is no specific purpose behind the act or where the severity of the pain imposed is not as high as the threshold for torture. There is an absolute prohibition on torture under international law, which means that there is no legitimate use of torture by any country or government. Torture is also a violation of Iran's international legal obligations under article 7 of the International Covenant on Civil and Political Rights (ICCPR), which Iran ratified in 1975.
Iran's use of torture contravenes international and domestic law
Contrary to Iran's obligations under the International Covenant on Civil and Political Rights (ICCPR), Iranian authorities use torture as a way to create fear and suppress political dissent.  Torture and ill-treatment are often used during interrogations to coerce confessions, including false confessions, that are eventually used to issue convictions. Authorities sometimes combine physical torture during interrogations with psychological torture, in the form of prolonged solitary confinement. Prisoners who are subjected to physical and social isolation during detention often report long-lasting physical and mental health consequences, even after they have been released.
Prison authorities also engage in routine ill-treatment of prisoners. Tactics include beatings, sexual harassment, and deliberate neglect, especially of prisoners in need of medical attention. Prisoners are often housed in cruel and inhuman conditions. Most prisons across Iran are overcrowded, with poor sanitation, inadequate food and water, insufficient beds, poor ventilation, and insect infestation. Iran has prohibited independent monitors from visiting prisons for nearly two decades, and has failed to implement their recommendations to improve prison standards and the treatment of prisoners.
Iran has also recently targeted women political prisoners with increased jail terms and transfers to prisons that are hundreds of miles away from their families, contrary to domestic Iranian law. In these remote prisons, political prisoners were locked up alongside criminals who had committed serious offences, such as murder. In some cases, political prisoners were raped by interrogators, attacked by fellow prisoners, or denied medical treatment.
Spotlight on Ahwazi Arab political prisoners
Although the Iranian constitution provides equal rights for "all people of Iran," in practice ethnic minorities are not treated equally. Ahwazi Arabs in Iran face systematic discrimination and barriers which affect their access to basic services such as housing, political office, employment, and education. Racist stereotypes against Arabs are fuelled by geopolitical factors, especially Iran's rivalry with Saudi Arabia and its tumultuous relationship with other Arab countries in the region. Ahwazi Arab activists are construed by the authorities as a threat to national security and are often arbitrarily arrested and detained. They are often charged with national security crimes and tried in Revolutionary Courts, where proceedings are secretive and lack due process. Once in prison, Arabs are regularly subjected to torture to extract confessions, as well as beatings and other forms of ill-treatment.
How to engage with the data
The data visualizations on this website are fully interactive. For the most part, you can hover over or click on individual charts to see additional data, details or explanations. You can also use the filter feature in the top right corner to view the charts through different lenses. Moreover, under each chart, there are tips and hints to help you navigate it. Look for a red megaphone icon.
To create a filter, click on the pertinent value within each category. To select multiple values, hold the Control key or the Command key on your keyboard and click on the values of interest. It is possible to combine values from different categories. However, some combinations may be invalid; in that case, the charts will show no values. Finally, some charts are unaffected by filters—for example, the trend chart will always show all years, and gender ratios will be displayed even when filtering by male or female.
To remove a filter, click on the selection again. To clear all filters and return to the original visualization, refresh the page using the refresh button in your browser or the F5 key on your keyboard.
Our Data Partner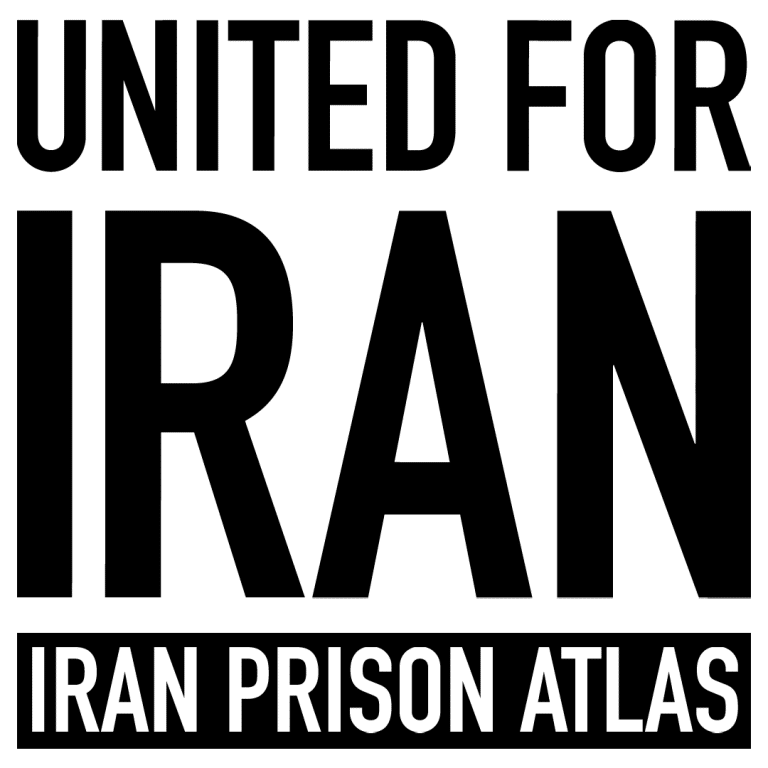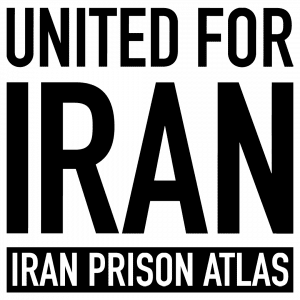 Iran Prison Atlas (IPA) is a comprehensive database of political prisoners in Iran, created and administered by United for Iran. IPA collects, verifies, and publishes cases of political prisoners, including information on prisons and prison conditions, as well as the judges and courts that sentence the prisoners. For more information on arbitrary detentions and individual cases that are represented in these visualizations, you can explore the IPA database.